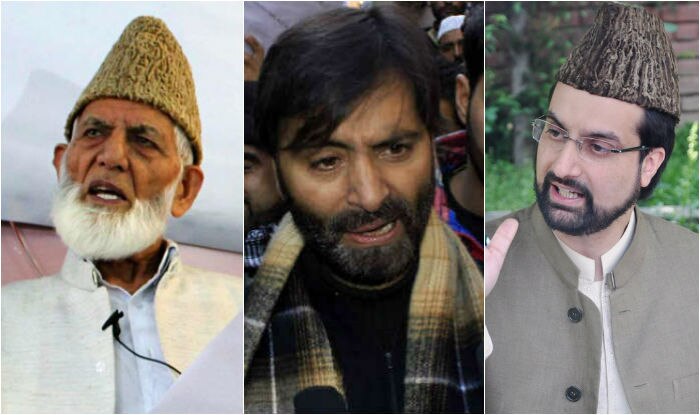 Srinagar, June 05 (KMS): In occupied Kashmir, the authorities have put Syed Ali Gilani and Mirwaiz Umar Farooq under house detention and arrested Muhammad Yasin Malik to prevent them from attending a joint resistance meeting, scheduled to be held in Srinagar, today.
The authorities barricaded the Hyderpora residence of Syed Ali Gilani, the venue for the meeting, to prevent anybody from going inside. Heavy contingent of police has been deployed outside the residence of the octogenarian leader.
The joint resistance leadership was supposed to work out a future plan of action against the crackdown by Indian National Investigation Agency on Hurriyat leaders. The leadership sees the move as part of Indian strategy to malign resistance leaders.
The authorities placed Mirwaiz Umar Farooq under house arrest late Sunday night.
Muhammad Yasin Malik was arrested in a police raid on his Maisuma residence in Srinagar.
The top resistance leaders were scheduled to address a joint press conference after the meeting, today.
Leave a Reply