India slips three ranks on press freedom
New Delhi, September 06 (KMS): Senior journalist and champion of Dalit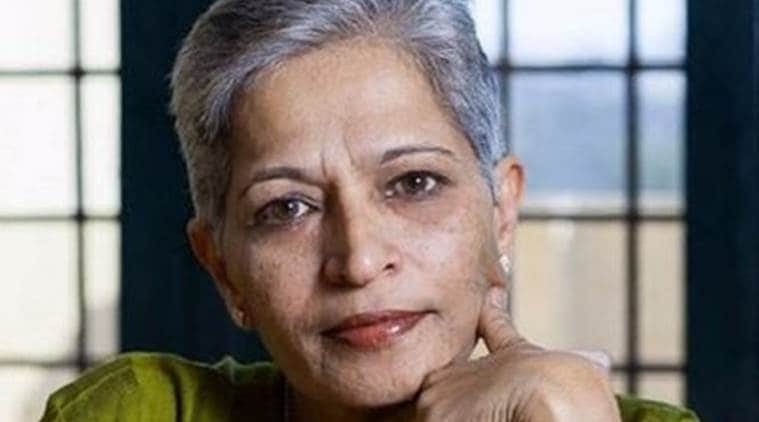 cause, Gauri Lankesh was shot dead by attackers at her residence in Bengaluru, the capital city of Indian state, Karnataka.Gauri, aged 55, had returned home in her car and was opening the gate when motorcycle-borne assailants fired at her indiscriminately with two bullets hitting her in the chest and one on her forehead, police officials said.

She died instantly. Four bullets hit the compound wall of her building in Rajarajeshwari Nagar, the officials said.
Gauri, known for her forthright views against Hindutva politics, edited
Kannada tabloid 'Gauri Lankesh Patrike' besides owning some other publications, and was known for support to Dalit cause.
Bengaluru police commissioner T Sunil Kumar, along with senior police officers said it was not immediately known who carried out the attack and the motive behind it. Police suspected that she was under surveillance of the assailants who must have trailed her closely.
Gauri was a journalist-activist, known for her anti- establishment, pro-poor and pro-Dalit stand. Born in 1962, Gauri was the daughter of legendary Kannada journalist and founding editor of Kannada weekly tabloid 'Lankesh Patrike'.
On the other hand, the murder of Gauri Lankesh has once again raised questions on freedom of press in India. According to the Committee to Protect Journalists research, at least 27 journalists have been murdered in direct retaliation in India for their work since 1992.
India also ranks 13th on CPJ's latest Impunity Index, which is a measure of countries worldwide where journalists are killed and the murderers go free.
In May 2017, Reporters Without Borders also released an Index which ranks 180 countries according to the extent of press freedom for journalists. On that list, India stands at the 136th position, slipping three positions from the previous year. The report cites the rise of Hindu nationalism as a reason for the drop. "With Hindu nationalists trying to purge all manifestations of "anti-national" thought from the national debate, self-censorship is growing in the mainstream media," the report states.
Leave a Reply