Gilani, Mirwaiz put under house arrest, Malik arrested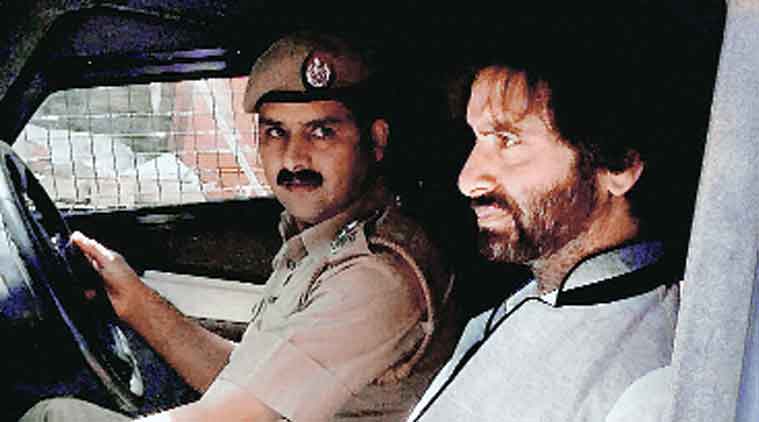 Srinagar, November 27 (KMS): In occupied Kashmir, complete shutdown is being observed, today, against the Indian brutalities and the ill-treatment meted out to the illegally-detained Kashmiris languishing in different jails in and outside the territory.
Heavy deployments of police and the paramilitary Central Reserve Police Force (CRPF) have been made in Srinagar and other districts of the valley. Restrictions under section 144 CrPc have been imposed in Nowhatta, Khanyar, Rainawari, Maharaj Gunj, Safa Kadal, Maisuma and Kralkhud areas of Srinagar. Rail services between south and north Kashmir have also been suspended in view of the protest shutdown, call for which has been given by the Joint Resistance Leadership comprising Syed Ali Gilani, Mirwaiz Umar Farooq and Muhammad Yasin Malik.
The leadership in a statement issued in Srinagar said that Indian government had launched malicious propaganda to mislead the international community as if peace and normalcy had returned to the territory. It said that forcing silence of graveyard by military might and naming it peace could only be termed as stupidity.
The puppet authorities arrested Jammu and Kashmir Liberation Front (JKLF) Chairman, Muhammad Yasin Malik from his Maisuma residence in Srinagar, today, to prevent him from leading protests. A statement from his party in a statement said that a police party arrived at his residence early morning and detained him. "Malik was detained and shifted to Central Jail Srinagar," the statement added. The authorities also put senior resistance leader, Mirwaiz Umar Farooq under house arrest at his Nigeen residence, while Syed Ali Gilani continues to remain under house detention at his Hyderpora residence in Srinagar since 2010.
Leave a Reply