Srinagar, November 29 (KMS): In occupied Kashmir, the Joint Resistance Leadership (JRL) comprising Syed Ali Gilani,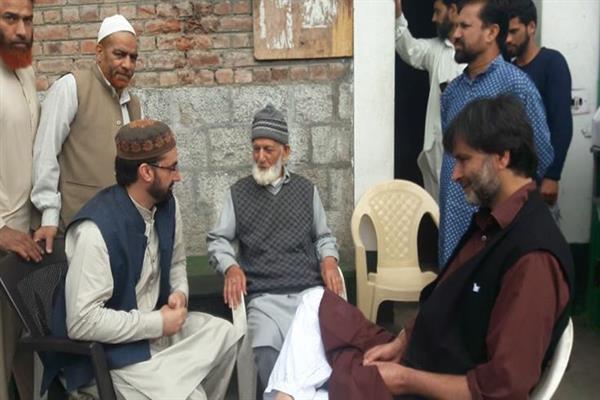 Mirwaiz Umar Farooq and Muhammad Yasin Malik, has expressed serious concern over the plight of hundreds of illegally detained Kashmiris languishing in New Delhi's Tihar jail and other jails of India and the occupied territory.
The resistance leaders in a joint statement issued in Srinagar said, the jail authorities are badly treating the Kashmiri prisoners in complete violation of the jail manual. They condemned the thrashing of prisoners in Tihar jail and said that the ghastly act had put the lives of all Kashmiri political prisoners at risk. »
Read More...
|
Comment