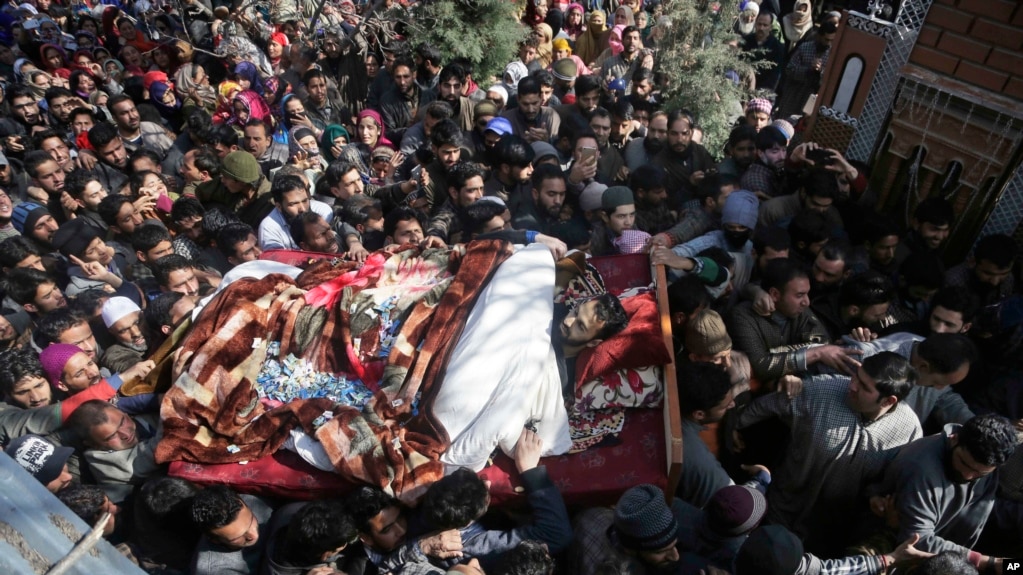 Srinagar, March 05 (KMS): In occupied Kashmir, thousands of people, today, participated in funerals of five people, who were martyred in firing by Indian troops at Pahnoo Shopian district.
Six rounds of funerals were held at Malikgund in Shopian for martyred youth, Muhammad Shahid Khan. Pro-freedom and pro-Islam slogans were raised as thousands of people including women and children accompanied funeral processions.
Women were seen beating their chests and throwing flower petals and sweets on the bodies of the youth.
Meanwhile, body of another youth identified as Ashiq Hussain Butt was found in an orchard in Saidpora Shopian district. The youth was missing from November 13th, 2017.
Leave a Reply