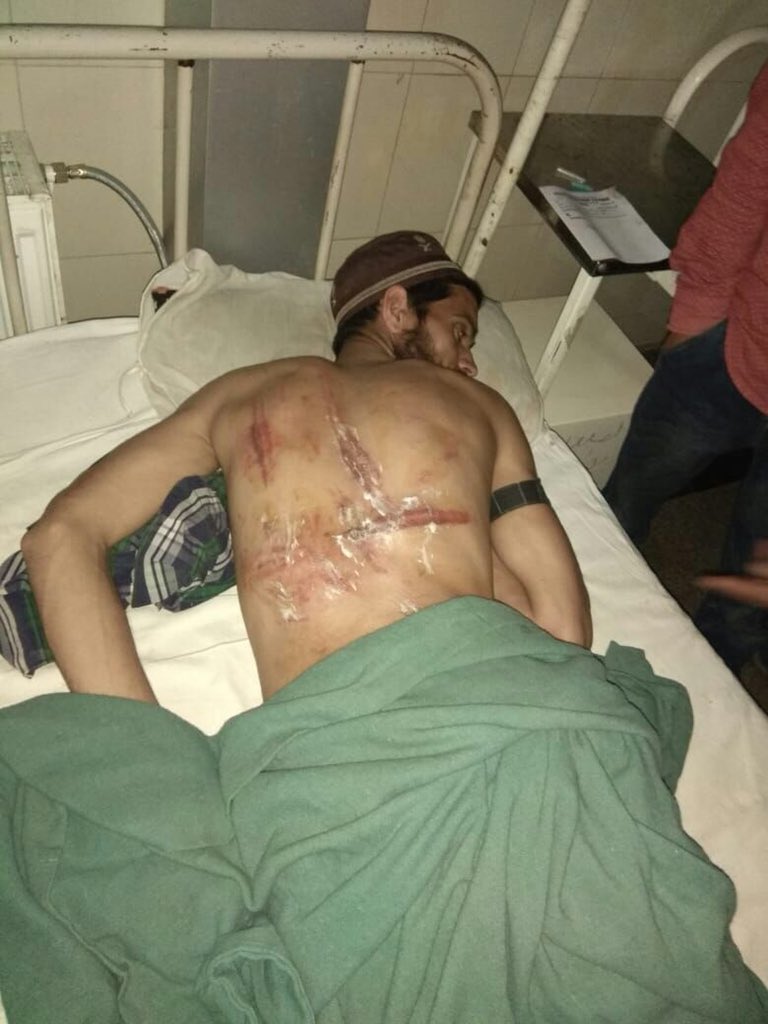 Srinagar, July 18 (KMS): In occupied Kashmir, residents of Mochwara area of Shopian district have said that Indian troops barged into their houses, beat them ruthlessly and ransacked their property.
The residents said that the troops made their forced entry into the residential houses and thrashed inmates many of whom sustained injuries.
Some of the injured have been referred to Srinagar's SMHS Hospital. Photos of injured carrying marks of violence have gone viral on social media.
"The army also smashed window panes of houses and vehicles," a local said.
Meanwhile, the Chairman Hurriyat forum, Mirwaiz Umar Farooq, in a statement condemned the beating of civilians and vandalism of property by the Indian troops.
The Kashmir High Court Bar Association in a statement in Srinagar also condemned the thrashing and injuring of people by the Indian troops in Mochwara area of Shopian.
Leave a Reply