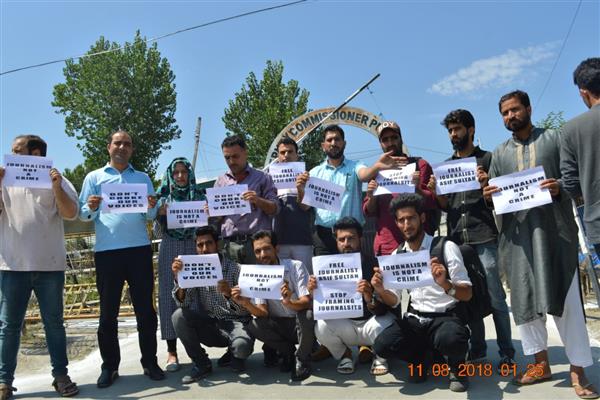 Srinagar, September 11 (KMS): In occupied Kashmir, journalists associated with Working Journalist Association (PWJA) Tuesday staged a protest outside the office of Deputy Commissioner, Pulwama, against the detention of their colleague, Asif Sultan, by the Indian authorities.
The journalists were carrying placards reading, "Journalism is not crime" and "Free Asif Sultan".
President WJA Pulwama, Shah Irshad-ul-Qadri said that the journalists should be allowed to do their job and they should not be harassed unnecessarily.
The journalists appealed to the world journalist community to speak against unjustified detention of Asif Sultan and show solidarity with their colleagues working in vulnerable areas including occupied Kashmir.
Leave a Reply