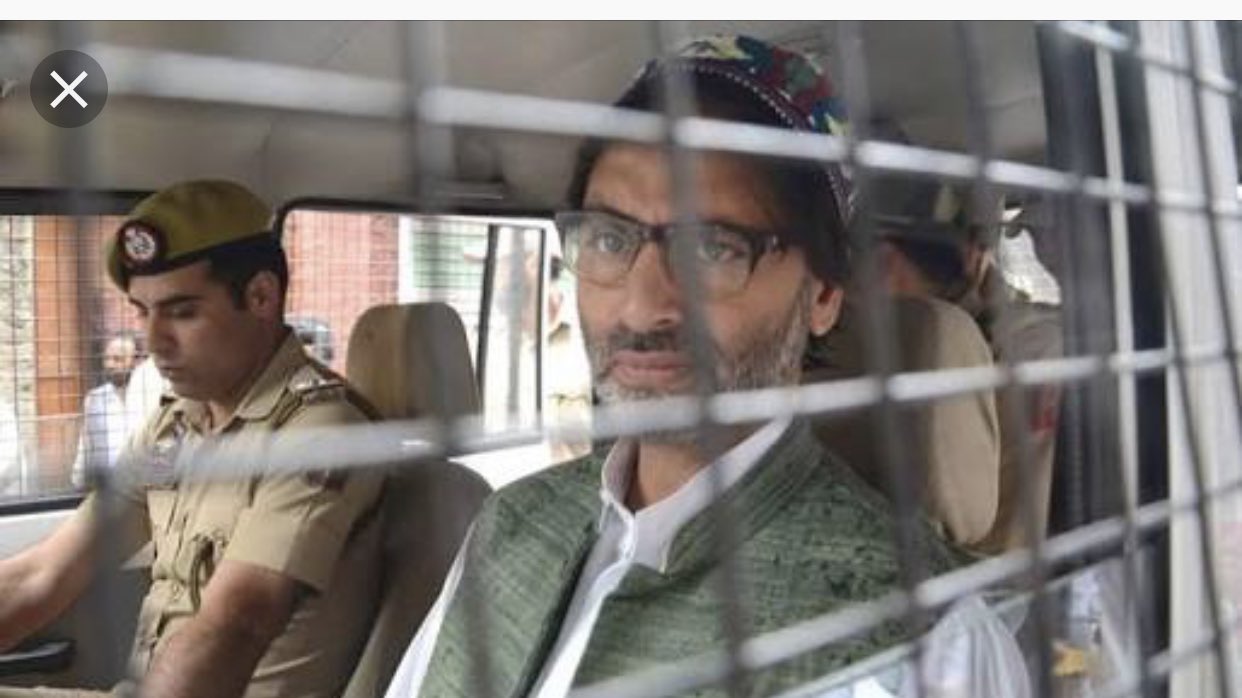 Srinagar, October 03 (KMS): In occupied Kashmir, the Chairman of Hurriyat forum, Mirwaiz Umar Farooq has expressed anguish over the arrest of Jammu and Kashmir Liberation Front Chief, Muhammad Yasin Malik, by Indian police to prevent him from spearheading election boycott campaign in the territory.
While condemning Yasin Malik's arrest, Mirwaiz Umar Farooq in a statement issued in Srinagar, today, said that no intimation could stop the pro-freedom leadership from speaking truth and serving the cause of Kashmir.
"I strongly condemn the arbitrary arrest of Yasin Malik by the authorities. No amount of intimidation can prevent leadership from speaking the truth and serving its cause in Jammu and Kashmir. Neither will detaining youth and Hurriyat activists and raiding their homes stop them from supporting the cause," he added.
The Indian police had arrested Muhammad Yasin Malik from his office in Srinagar on Tuesday to prevent him from carrying out the campaign for the boycott of the forthcoming local bodies' and panchayat elections.
Leave a Reply