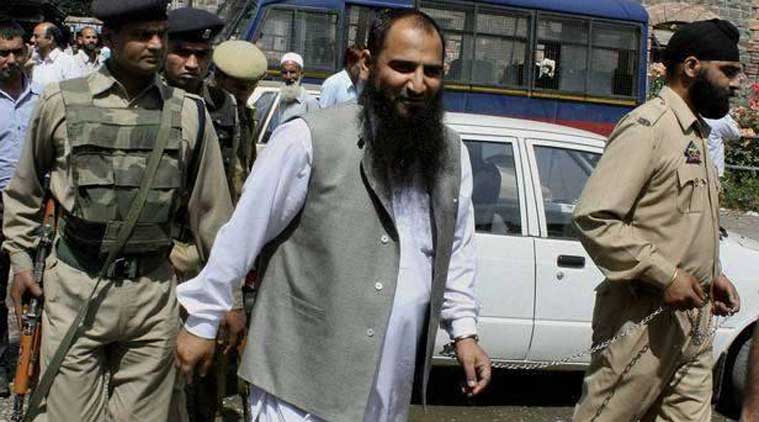 Srinagar, October 17 (KMS): In occupied Kashmir, the illegally detained Chairman of Jammu and Kashmir Muslim League, Masarrat Aalam Butt was brought from Kot Bhalwal Jail, Jammu, to Srinagar for the hearing of a fake case lodged against him in 2015.
A JKML spokesman in a statement issued in Srinagar said that Masarrat was produced before the Additional District and Sessions Judge who after hearing the arguments fixed the next hearing of the case on 30th of this month. He said after hearing, Masarrat Aalam Butt was shifted back to Jammu jail.
The spokesman condemned the authorities for prolonging party chairman's confinement under new policies and methods.
"The authorities are deliberately doing it under a plan so that Masarrat Aalam is not released by court," he said adding that prolonging the illegal detention of Masarrat showed the frustration of authorities.
Leave a Reply