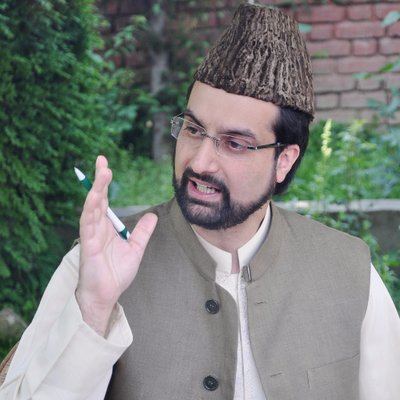 Srinagar, February 15 (KMS): In occupied Kashmir, the Chairman of Hurriyat forum, Mirwaiz Umar Farooq, has strongly denounced the assault on Kashmiri students in the Indian state of Chhattisgarh.
At least four Kashmiri students were critically injured after goons and students from the Indian states of Maharashtra and Bihar beat them up ruthlessly in the hostel of Disha Institute of Management and Engineering Technology at Chhattisgarh. The injured were identified as Faisal, Naveed, Mohsin and Zahid.
The Mirwaiz said that not only students but Kashmiri businessmen and traders staying in various places in India were also targeted and harassed, forcing many to flee. He said no action is ever taken against these anti-Kashmir elements. He said that the vicious propaganda against the Kashmiris projected by certain sections of Indian electronic media and the distorted image of Kashmir and the discourse around its disputed status have made the lives of Kashmiri staying in India all the more vulnerable to attacks by goons. He said it is the responsibility of the heads of various Indian states where Kashmiri students and businessmen are stationed to ensure their safety and security.
At least 32 engineering students are feeling unsafe and have pleaded early return to home after they were assaulted by goons and students from Maharashtra and Bihar in the hostel building of Disha Institute of Management and Engineering Technology at Chhattisgarh.
The Kashmiri students told media that a minor argument which broke over food platters during the dinner was sorted out. "But a while later at around 9:15 pm as we were getting ready for sleep the students from Maharashtra and Bihar states accompanied by outsiders with hockey sticks broke into the third floor where 32 Kashmiri students – all from Bandipora – were accommodated," they said.
The students said, "Though the majority of us managed to flee and hide into the room by blocking the entry till the police came, four students were caught unaware as they were in washrooms and were taken out and beaten," they said.