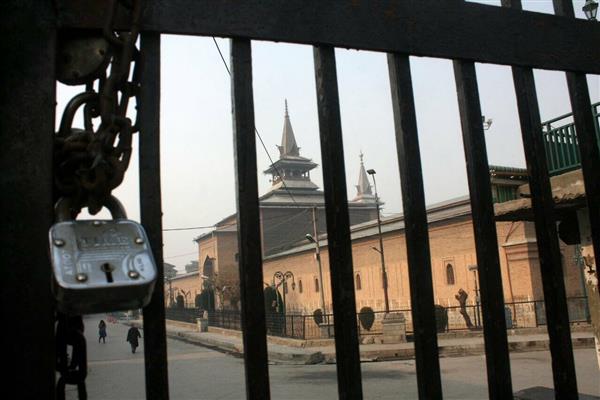 Srinagar, April 05 (KMS): In occupied Kashmir, the authorities, today, sealed historic Jamia Masjid in Srinagar and placed the Chairman of Hurriyat forum, Mirwaiz Umar Farooq, under house arrest.
Witnesses said heavy contingents of forces have been deployed at Nowhatta in Srinagar to prevent devotees from reaching the Jamia Masjid to offer Friday congregational prayers.
The action came following massive protests inside the Central Jail Srinagar located in downtown, last night. At least a dozen inmates were reportedly injured due to the firing of pellets and teargas shells on protesting prisoners in the jail, last night.
Meanwhile, Hurriyat forum in a statement issued in Srinagar said that Mirwaiz Umar Farooq was put under house arrest and was asked not to venture out.
The Mirwaiz delivers the congregational Friday sermon at the historic mosque.
Leave a Reply