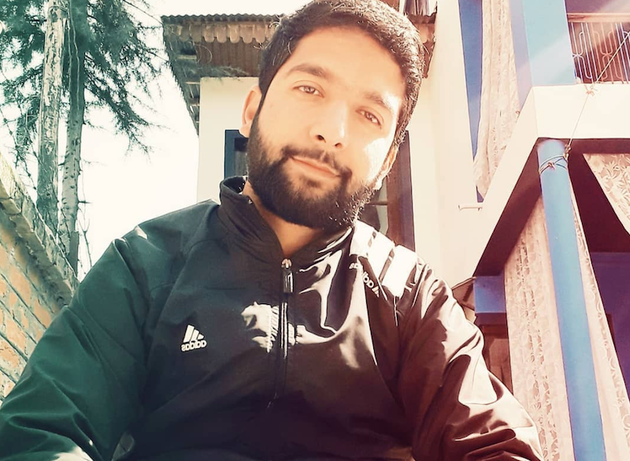 Srinagar August 16 (KMS): In occupied Kashmir, Indian troops arrested a 26-year-old journalist, Irfan Amin Malik, in Pulwama district.
Irfan Malik working for a Srinagar-based English daily was arrested by the troops during a nocturnal raid at his house in Tral area of the district on Wednesday, said his family. He has been lodged at Tral Police Station.
The Indian forces' personnel arrived at our home at night and took Irfan with them in a police station in Tral, Irfan's father Muhammad Amin Malik told media men. He said they weren't allowed to meet their son.
Irfan's mother, Hasina, said that the Indian armed uniformed personnel climbed the walls of the family home in southern town of Tral at 11.30 pm on Wednesday and asked for Malik. "They said they want to take Irfan along with them. I tried to resist but they did not relent and took him away," she said.
While Kashmir is under lockdown and facing an unprecedented communication blackout, Irfan's family had to travel to Srinagar to inform the media about his arrest. As the newspaper office for which Irfan works was shut, the family visited the Media Facilitation Centre, a centre set-up by the local Information Department to brief media every day, and informed the journalists about his arrest.
Leave a Reply