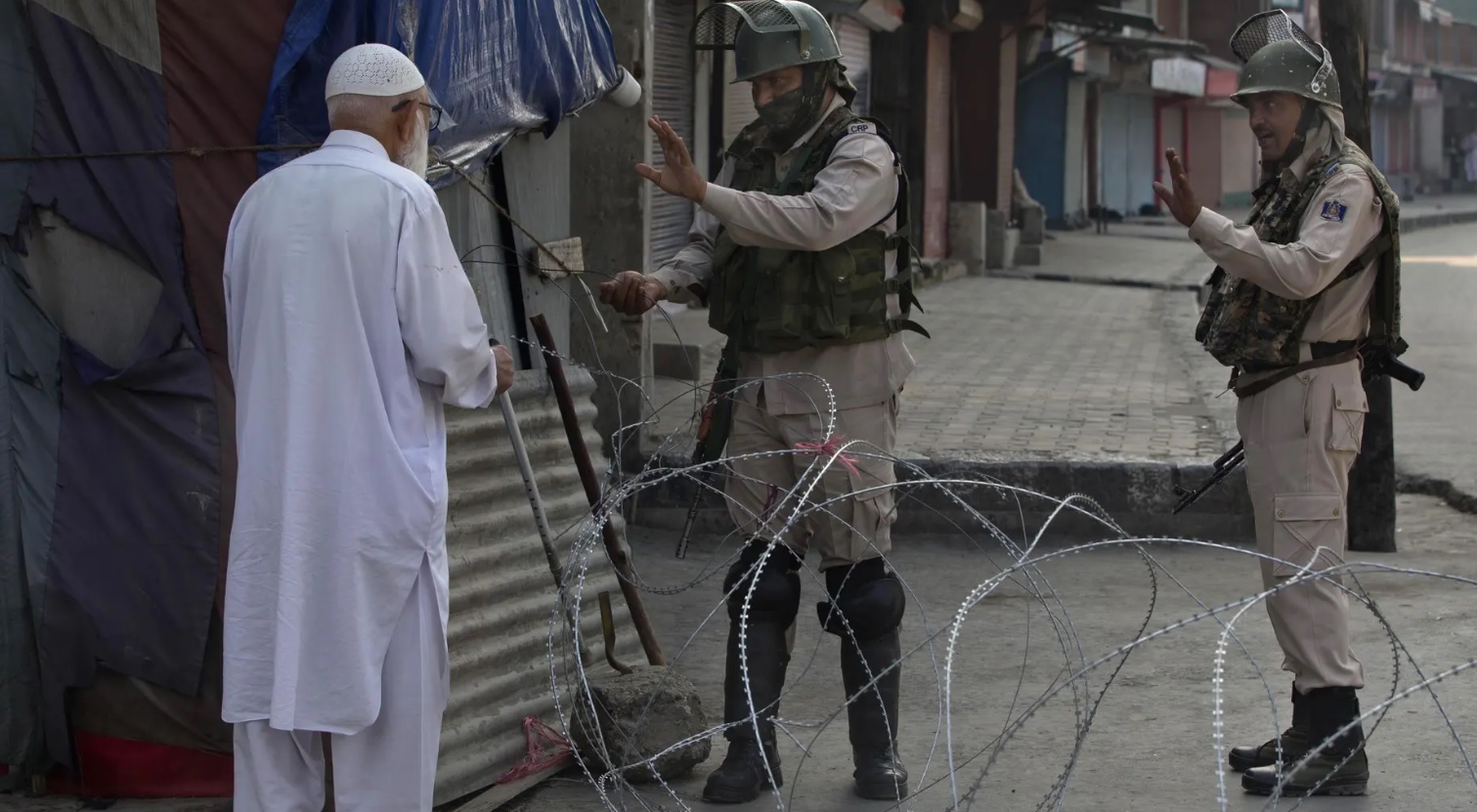 Srinagar, September 26 (KMS): In occupied Kashmir, normal life continues to remain badly affected in the Kashmir valley and Muslim majority areas of Jammu region due to the snapping of mobile and internet connectivity and shutting of public transport as well as main markets on 53rd consecutive day, today.
Due to the prevailing situation, people are facing scarcity of basic essentials in particular life saving drugs. Resultantly, the children and the elderly as well as those suffering from serious ailments are badly hit.
Though government offices and schools are open, they almost remain empty despite the efforts of the administration to make it look otherwise as employees are not turning up and parents are reluctant to send their wards to educational institutions because of apprehensions about their safety. Even as few vendors have set up stalls at various places and majority of the landlines have been restored, but they couldn't cater to the needs of the people.
Main markets and other business establishments continued to remain closed and public transport is off the road in the occupied territory.
Most of the interiors in Srinagar's old city continue to remain sealed with iron barricades and concertina wire while deployment of police and paramilitary forces is intact in the city and all major towns and villages across the Kashmir valley. The clampdown has not only affected inter-district road connectivity drastically, but has also thrown great challenges for old city residents due to shutting of factories, industries and other work places.
Meanwhile, report says that continued internet blockade and snapping of mobile phones are forcing scores of researchers, including doctors, to move out of the Kashmir valley to complete their assignments. A senior professor of Kashmir University said everything has come to a grinding halt since 5th of August.