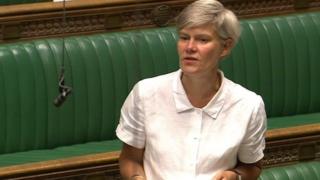 London, October 18 (KMS): Member of UK Parliament from Labour Party, Kate Green, presented a petition in the Parliament about the situation in occupied Kashmir.
The petition presented by Kate Green on behalf of Trafford residents expressed serious concern over the prevailing grim situation in occupied Kashmir.
"More than 1500 residents are calling on this House to urge the UK government to use its international standing to encourage India and Pakistan to engage in constructive and sustained dialogue to bring about a peaceful and just solution that is in accordance with the aspirations of the people of Jammu and Kashmir," she said in the House before presenting the petition.
Leave a Reply