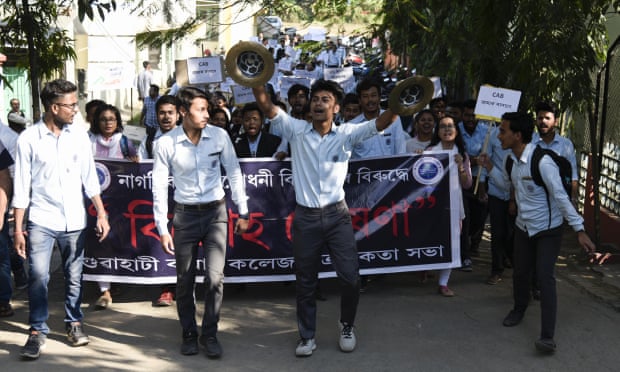 New Delhi, Dec 10 (KMS): India's lower house has passed controversial legislationthat will grant citizenship to religious minorities from neighbouring countries, but not Muslims, amid raucous scenes in parliament and protests in the country's north-east.
The citizenship amendment bill provides that Hindus, Sikhs, Buddhists, Jains, Parsis, and Christians from Afghanistan, Bangladesh and Pakistan can be granted citizenship.
It comfortably passed the lower house with 311 votes in favour and 80 against just after midnight on Tuesday. The legislation seeks to amend the Citizenship Act of 1955, which prohibits illegal migrants from applying for Indian citizenship. »
Read More...
|
Comment