Srinagar, May 20 (KMS): In occupied Kashmir, the Chairman of All Parties Hurriyat Conference, Syed Ali Gilani, and other pro-freedom leaders and organizations have paid glowing tributes to the martyred top commander of Hizbul Mujahideen, Junaid Sehrai, and his associate.
Indian troops martyred Junaid Sehrai along with his associate, Tariq Ahmed, during a cordon and search operation in Nawakadal area of Srinagar on Tuesday. The troops also destroyed at least seventeen houses and looted everything including cash and jewellary during the operation.
Syed Ali Gilani in a statement issued in Srinagar said, "We salute the courage of Junaid Sehrai and all bravehearts of our nation who are sacrificing their youth for the cause of freedom. These sacrifices will enlighten the path to freedom." He deplored that when the whole world was engaged in combating the coronavirus pandemic, India was pushing its nefarious agenda in occupied Kashmir.
Jammu and Kashmir Muslim Conference Chairman, Shabbir Ahmed Dar, while paying tributes to Junaid Sehrai and his associate Tariq Ahmed said that the brave sons of soil fought fearlessly and gave a tough time to the forces of fear and terror for more than 24 hours. He pointed out that communication blackout had been imposed so that the people of occupied Kashmir could not get the information about the huge sacrifice of these martyrs. However, despite curfew and lockdown, people came out on streets to condemn India's brutal act, he added.
The spokesman of Jammu and Kashmir Anjuman Sharie Shian in a statement in Srinagar paid homage to Junaid Sehrai and other martyred youth. He said that Indian troops continued their killing spree even in the holy month of Ramadan. He said that Junaid Sehrai's father, Muhammad Ashraf Sehrai, and his family had rendered great sacrifices and services in the ongoing freedom movement.
APHC leader and the Chairman of Jammu and Kashmir Employees Movement, Muhammad Shafi Lone, in a statement in Srinagar said that Indian troops had stepped-up their brutalities in occupied Kashmir and were killing innocent youth during cordon and search operations. He said that no amount of Indian atrocities could subdue the freedom sentiment of the Kashmiri people. He appealed to the world human rights organizations to take cognizance of Indian brutalities in the occupied territory and play their role in the settlement of the Kashmir dispute in accordance with the UN resolutions and the Kashmiris' aspirations.
Hurriyat leader and the Chairman of Islamic Political Party, Muhammad Yousuf Naqash, in a statement said that Junaid Sahrai was a hero of the Kashmiri people and he would always be remembered for showing exemplary bravery and courage while fighting the enemy. He said that this unbreakable chain of martyrdoms was a clear indication that Kashmiris would not accept Indian occupation at any cost. He maintained that India cannot demoralize the Kashmiri people by martyring youth and destroying their property and that they are determined to frustrate its nefarious designs.
Hurriyat leader, Ghulam Muhammad Khan Sopori, in a statement in Srinagar said that despite being a bright student and having a prosperous future ahead, Junaid Sehrai preferred the path of freedom of his people and ultimately laid down his life for this great cause. He said that the Kashmiri youth were writing the new chapter of resistance against the brutal Indian troops. He said that the freedom-loving people of Kashmir would frustrate all evil designs of New Delhi and take their freedom movement to its logical conclusion.
A spokesman of the Jammu and Kashmir Peoples Freedom League in Srinagar paid rich tributes to the struggle and sacrifices of Shaheed Junaid Sahrai son of Muhammad Ashraf Sahrai and Tariq Ahmad Sheikh, who attained martyrdom in Srinagar yesterday and termed their sacrifices unforgettable.
Jammu and Kashmir Awami Rafah Party at a meeting presided over by its Acting Chairman, Ghulam Ahmad Azad, in Srinagar reiterated the Kashmiris' resolve to continue the martyrs' mission till its logical conclusion. The meeting urged the world to fulfill its commitment to resolve the Kashmir dispute according to the aspirations of the Kashmiri people.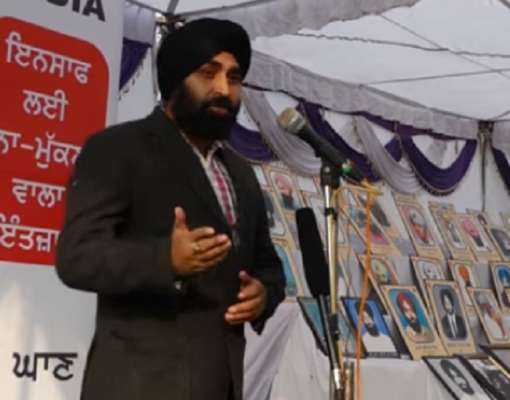 APHC leader and the Chairman of Jammu and Kashmir Social Peace forum, Devender Singh Behl, in a statement in Jammu paying homage to Junaid Sehrai said that a great son of a great father sacrificed his life for a great cause. He said that due to the unprecedented sacrifices of these martyrs the day was not far when the people of Kashmir would achieve freedom from Indian yoke. He expressed solidarity with the family of senior APHC leader, Muhammad Ashraf Sehrai. He appealed to the international community to take cognizance of human rights violations by Indian troops in occupied Kashmir and play role in the settlement of the Kashmir dispute according the UN resolutions.
Democratic Freedom Party while denouncing the Indian brutalities said that the occupation forces had demonstrated their ill will against the Kashmiris by inflicting unspeakable cruelties against them. The DFP Acting Chairman, Mehmood Saghar, in a separate statement also paid tributes to Junaid Sehrai and Tariq Ahmad. He said, "Targeted killing of youth, vandalizing public properties, looting and plundering valuables and blasting residential houses with explosives and reducing those houses to the rubble is part of India's new colonial policy intended to crush Kashmiris economically".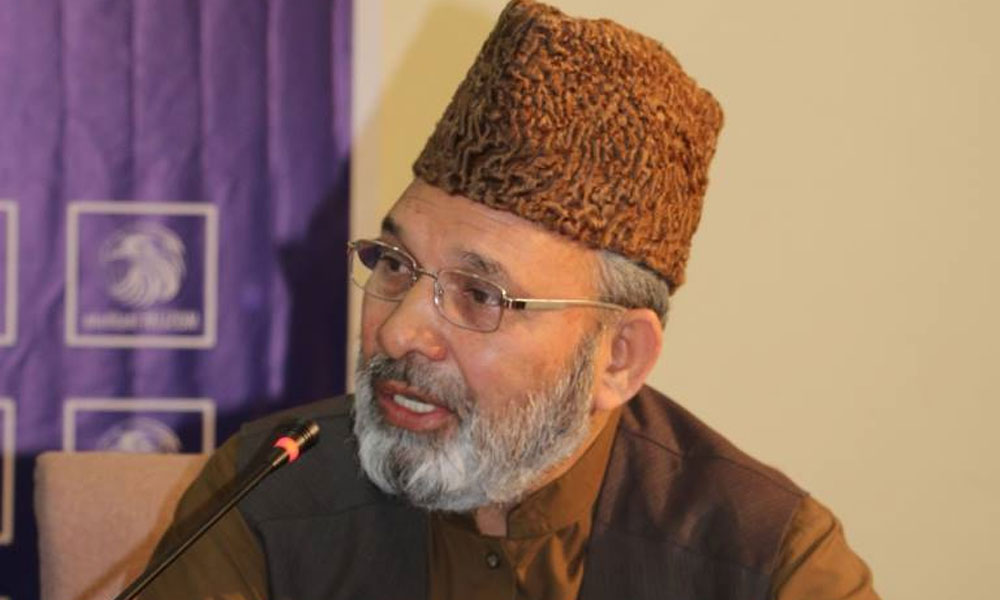 The Convener of AJK-chapter of Tehreek-e-Hurriyat Jammu and Kashmir, Ghulam Muhammad Safi, in a statement in Islamabad said that Junaid Sehrai was a brave son of a brave father and the Kashmiris would always be proud of his sacrifice. He said the urge for freedom is in the blood of the Sehrai family, which has always strived for the freedom of the people of occupied Kahsmir from the Indian bondage.
The Vice Chairman of Jammu and Kashmir Peer Panjal Movement, Qazi Muhammad Imran, in a statement in Islamabad paying tributes to Junad Sehrai and his family said that the name of Sehrai family would be written in the golden words in the history of Jammu and Kashmir. He said that when the whole world was fighting the coronavirus India was committing genocide of the Kashmiris.
The Vice President of Ummat-e-Islami Jammu and Kashmir, Syed Manzoor Ahmed Shah, in a statement in Islamabad said that India was committing genocide of the Kashmiris in the garb of so-called cordon and search operations. Terming the killing of Junaid and Tariq as extra-judicial murder by Indian troops, he urged the United Nations and human rights bodies to take notice of grave violations of international laws by New Delhi.
Leave a Reply