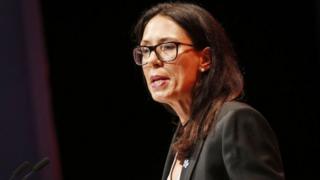 London, June 24 (KMS): Debbie Abrahams, MP and Chairperson of All-Party Parliamentary Kashmir Group (APPKG) of the British Parliament, has asked her government to call for UN Security Council meeting on Kashmir to avert a global disaster.
While making a mention of the complacency of British government over human rights violations in occupied Kashmir, the British MP & APPKG Chairperson said that complacency of the international community as a whole contributed to the crisis unfolding at the Line of Actual Control in Ladakh, occupied Jammu and Kashmir.
She said that Indian and Chinese armies are toe-to-toe and there has been maximum stand-off between Pakistan and India since last August. "I do not need to remind anybody that these three are nuclear powers." »
Read More...
|
Comment