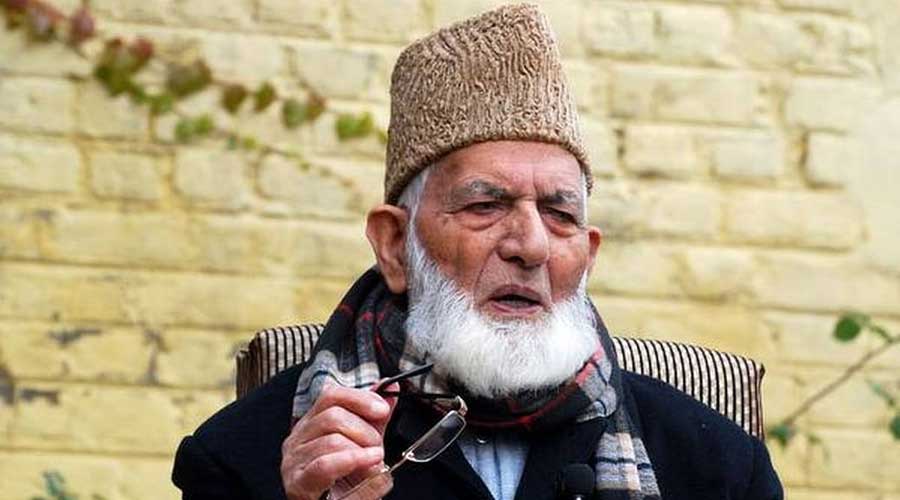 Srinagar, July 30 (KMS): In occupied Kashmir, the unanimously passed resolution recommending 'Nishan-e-Pakistan' for the veteran Kashmiri Hurriyat leader, Syed Ali Gilani, has been widely welcomed in occupied Kashmir.
The Senate of Pakistan on Monday unanimously passed a resolution recommending that Syed Ali Gilani be conferred the country's highest civilian award 'Nishan-e-Pakistan' in recognition of his relentless struggle for Kashmir's freedom from India.
As the 91-year-old ailing leader is all set to receive the highest civilian honour, his supporters, welcoming the passing of the resolution, said it was long-overdue.
Corroborating the view, Dr Sheikh Showkat Hussain, a former professor of law and international relations at the University of Kashmir, said Syed Ali Gilani has all along been in favour of Kashmir's accession to Pakistan and has led the resistance movement back home on those lines only. "I think it is in recognition of his services that he is being conferred Nishan-e-Pakistan. If you ask me he deserves more than that. It should not surprise anyone nor should it be objected to," he said.
He pointed out that in 1990, former Indian Prime Minister, Morarji Desai, was conferred with this honour for his friendly overtures to Pakistan "so much so that he had turned down the suggestion from the erstwhile Soviet Union to attack Pakistan after it invaded Afghanistan in 1979."
The supporters of Syed Ali Gilani said, it is a befitting reply to those trying to create a wedge between the two sides.
One of Syed Ali Gilani's aides said, "Gilani Sahib's stature is above all worldly recognitions. Nevertheless, it is a welcome decision and those who are criticizing it are only venting their frustration."
Leave a Reply