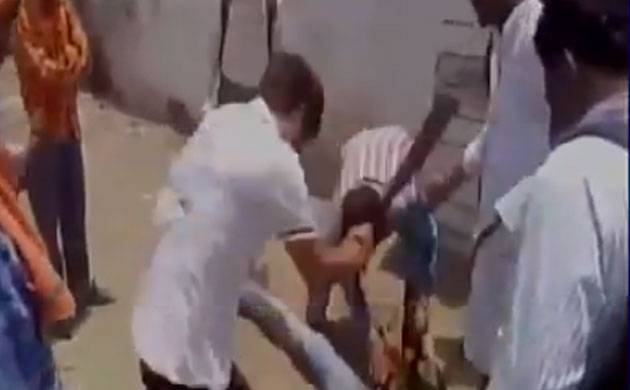 Srinagar, August 17 (KMS): In Indian illegally occupied Jammu and Kashmir, cow vigilantes attacked and brutally injured a 48-year-old Muslim farmer in remote Garri Gabbar village in Reasi district of Jammu region.
Mohammad Asghar suffered serious wounds and was shifted to hospital for treatment. Asghar was attacked over shooing away cows of nearby Hindu families from his fields. It angered the Hindu fanatic who shouting slogan 'Desh Ke Ggadroon ko ….Goli Maro Goli Maro [Shoot the traitors] rushed to the Asghar's field and thrashed him in full public view.
"More than 60 people pounced on him with sticks and canes. His condition is very bad. You cannot imagine what he has gone through," Mushtaq Ahmad, brother of Asghar told media.
Asghar's cousin Javid Ahmad was also beaten by the mob.
On the contrary, police have lodged an FIR against Asghar's son for allegedly hurting the sentiments of the Hindu community by driving away the cows.