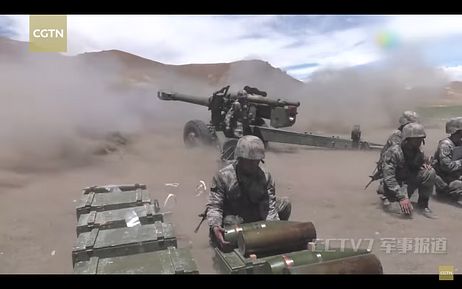 New Delhi, September 01 (KMS): More than 1,000 square kilometres of area in Ladakh along the Line of Actual Control is now under Chinese control, Indian media reported.
The media quoted a senior government official as having said that from Depsang Plains to Chushul there had been a systematic mobilisation by the Chinese troops along the Line of Actual Control.
The official revealed that in Depsang Plains, from patrolling point 10-13, the scale of Chinese control stood at about 900 square kilometres. He said about 20 square kilometres in Galwan Valley and 12 square kilometres in Hot Springs area is said to be under Chinese control, adding in Pangong Tso, the area under Chinese control is 65 square kilometres, whereas in Chushul it is 20 square kilometres.
Indian media further claimed that Chinese forces are occupying a considerable area from Finger 4 to 8 near Pangong Tso lake, measuring about 8 kilometres. It added that the stretch was patrolled both by India and China till May and India considers it to form part of its perception of the Line of Actual Control.
Meanwhile, Indian Army in a statement said that China's Peoples Liberation Army (PLA) violated the consensus and carried out provocative military movement to change status quo in Eastern Ladakh. "On the Night of 29/30 August 2020, PLA troops violated the previous consensus arrived at during military and diplomatic engagements during the ongoing standoff in Eastern Ladakh and carried out provocative military movements to change the status quo," the statement added.