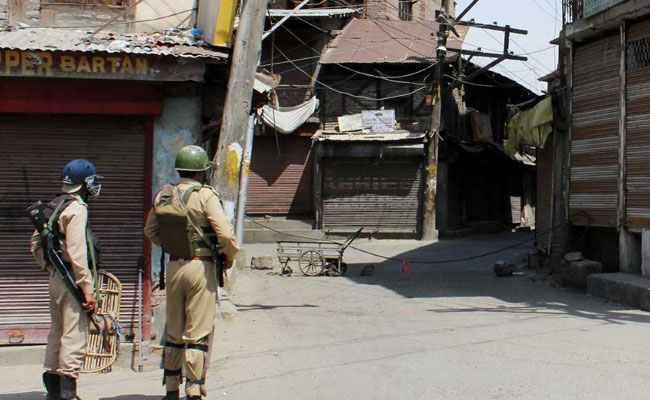 Srinagar, October 07 (KMS): In Indian illegally occupied Jammu and Kashmir, Indian troops in their fresh act of state terrorism martyred three Kashmiri youth in Shopian district, today.
The troops martyred the youth during a cordon and search operation in Sugan area of the district. The operation was going on till the last reports came in.
The troops also continued their cordon and search operations in several other areas of the territory.
The killing triggered forceful anti-India protests in Surgan area. The protesters raised high-pitched pro-freedom and anti-India slogans. The troops used brute force and fired pellets, bullets and teargas shell on the protesters leaving several of them injured.
Meanwhile, the All Parties Hurriyat Conference spokesman in a statement issued in Srinagar, today, condemned the killing of innocent youth saying that India was engaged in systematic genocide of the Kashmiri people. He urged the international community to impress upon India to stop bloodshed and grant the people of Jammu and Kashmir their inalienable right to self-determination.
Jammu and Kashmir Islami Tanzeem-e-Azadi Chairman Abdul Samad Inqalabai in a statement said that the sacrifices of the Kashmiri martyrs would not go waste.
Vice-Chairman of J&K Young Men's league, Zahid Ashraf in a statement condemned the new wave of terrorism unleashed by the occupation regime in Kashmir. He said that no amount of repression or state terrorism could deter the freedom loving Kashmir masses from pursuing their long cherished dream of freedom from the Indian yoke. He paid glowing tributes to the youth martyred by Indian troops in Shopian today.