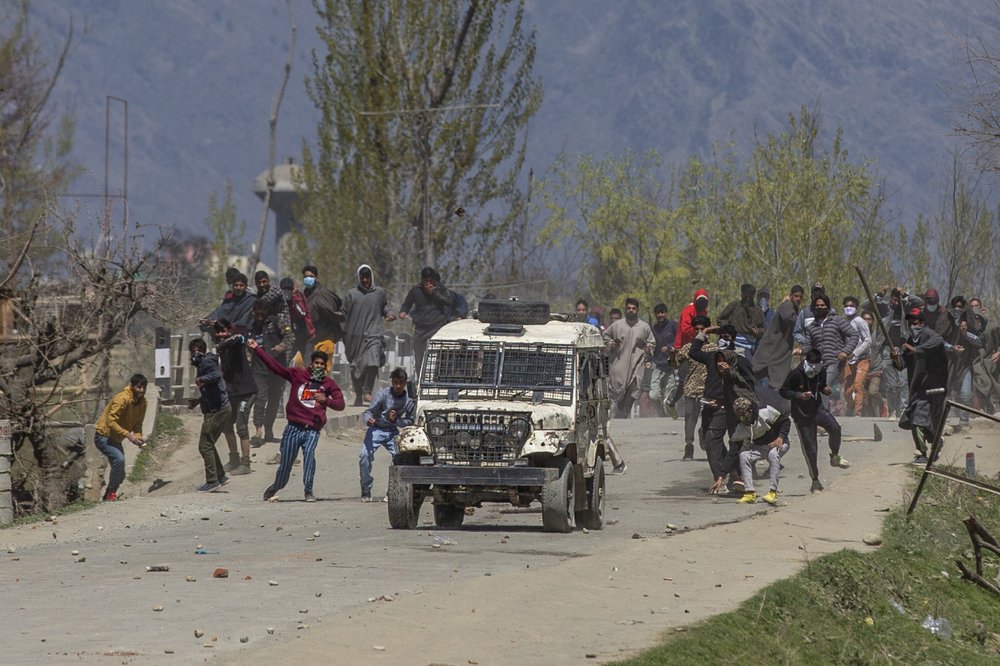 Srinagar, April 02 (KMS): In Indian illegally occupied Jammu and Kashmir, massive anti-India demonstrations erupted in Kakapora area of Pulwama district, today, after the killing of three youth by Indian troops.
The troops martyred the youth during a cordon and search operation in the area. The troops also blasted a house with explosive material during the operation.
People took to the streets in the area and staged forceful demonstrations against the killing of the youth. They raised high-pitched anti-India and »
Read More...
|
Comment